Play. Peers. Progress.
What's not to love?
Does your child struggle to adapt to new faces and environments? Center-based care is the perfect opportunity to practice socialization and out-of-home routines. We'll work on the skills and behaviors your kid needs to succeed in school settings and around your community.
1:1 child-therapist
ratio
Social skills
groups
Supervision and
direction from a BCBA
Parent
training
Fun activities
and programming
After-school
programs
SAFE SPACE MEETS WONDERLAND
As a base for play-based therapy, our center is equipped for a whole lot of play! Your child will have a blast in our sensory gym, complete with slides and ball pit. When the weather's nice, we head to our backyard to soak up the sunshine while we work. At Comprehensive, learning and playing are one and the same!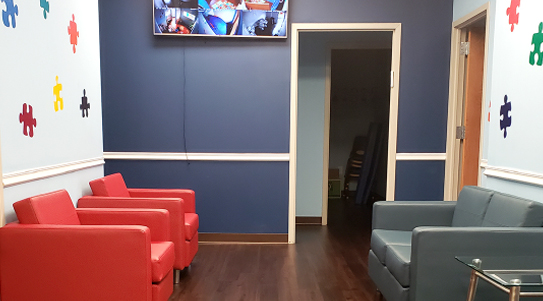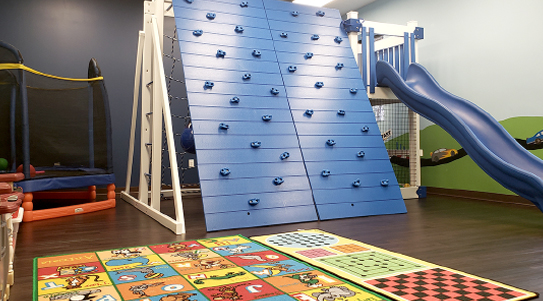 Want to give your child the chance to
socialize in a safe, supportive environment?
We bring together small groups of children of similar ages and strengths to practice communication, cooperation and other social behaviors. Our social skills groups take place at our Paramus, NJ center (more locations coming soon!), but all kids are welcome—even if they get the rest of their therapy at home.
Your child will learn and grow in the company of friends, enjoying fun activities like craft projects, food decorating, dance, gymnastics, music and more. Every month, we explore a new theme to keep things fresh and fun!
We'll send you a monthly calendar of group activities so you can sign up for the ones that fit your schedule and interest your kid.
YOUR PLACE OR OURS: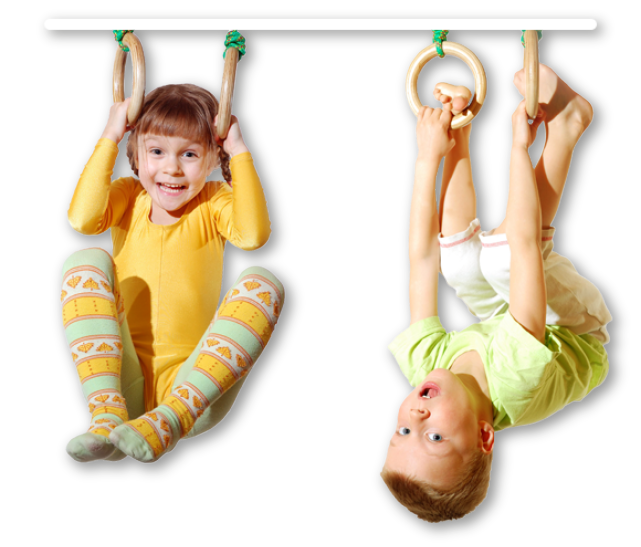 Why choose center-based care?
In addition to the opportunities for socialization and getting out of the house, some parents find that center-based care is simply more convenient or a better fit for their family. If you'd like, you can get the best of both worlds by blending home-based and center-based services. Visit the center every week for regular therapy, or drop in occasionally for social skills groups—whatever works for you.
Work full-time?
Leave them in the best hands
Our full-day program is a smart solution for younger kids who need care and supervision while their parents work. Staffed by ABA professionals who have experience working with children on the spectrum, the CB Supports center is a safe, welcoming space for kids who can't thrive in a typical daycare setting.
At our center, your child will enjoy
days brimming with fun, games and growth.
&copy 2022 CB - SUPPORT. All rights reserved.